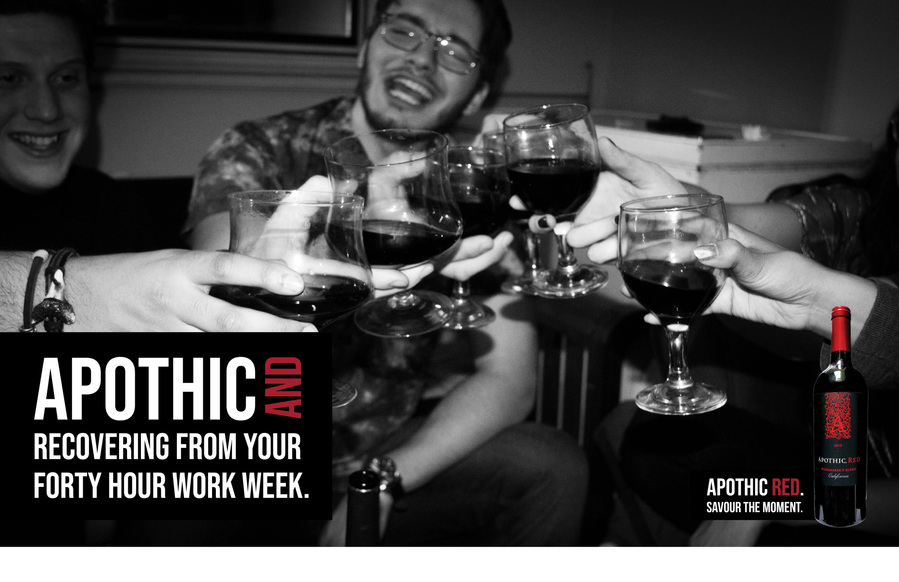 (Spec) 2nd place campaign in the OCAD U Masters Presentation, showing the top campaigns from the Advertising program for 2018. Working alongside Ishleen Singh, Sidney Gagne, Drishti Patel.
Objective: Apothic is being passed over by millennials. How do we connect with these consumers?
Insight: Millennials care more about who they're with than what they're doing.
Our Idea: Perfect Pairings. What pairs better with relatable millennial content than Apothic? Relate, relax, and savour the moment. Our campaign includes a curated Apothic playlist with Spotify. We're bringing Apothic into the Cineplex VIP menu and along for Snakes & Lattes game night.